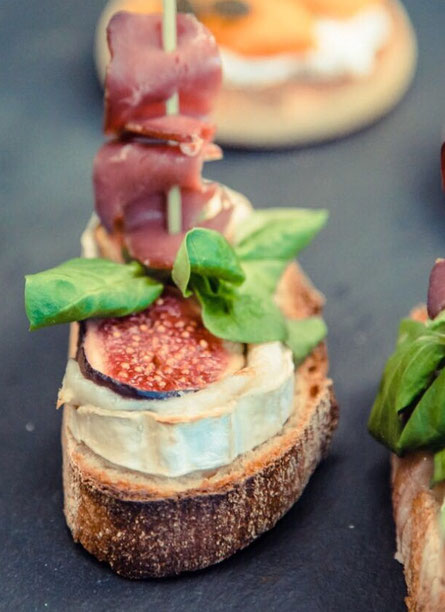 Cultivated for millennia, the fig is considered among the oldest fruit after being found in Palestine!
There are about 750 varieties of figs, which are classified according to their color, white (or green) figs, purple (or black) figs and gray figs.
Figs have nutritional benefits. Low in calories, containing vitamins, minerals and antioxidant, figs are good for our health.
Fresh fig is available on the market between mid-June and the beginning of November.
When buying them fresh, select figs that are clean and dry, with smooth, unbroken skin. The fruit should be soft and yielding to the touch, but not mushy. Use your nose and smell the fruit. If the fig smells slightly sour, it has already begun to ferment. 
At La Cuisine de Lilly we like to use fresh figs, for starters and original appetizers, as dessert or accompagnement, sweet and saur flavors ideal for individual creations and imaginations.